Features
User Friendly
Easy and quick to use with Android / iOS, search, autocompletion
Customer Management
Central and mobile management of your customers and reports.
Digital Signature
Let your customers digitally sign the report on mobile or tablet.
Navigation Quick-Buttons
Display the route to the customer directly or have a call. No problem!
Material Management
Central management of the materials through configuration.
User Administration
Easy administration of clients, users and their permissions.
Offline & Sync
Work offline and sync data automatically when device is online.
Web Portal
Easy work in the office with the web portal version in your browser.
PDF-Export for Reports
Send your reports to the selected receivers. Fast and secure.
Create pdf reports
One document for your times, activities and materials. All in your control. You can create up to 5 reports each month. Permanently free. If you need more reports, you can get additional reports easily.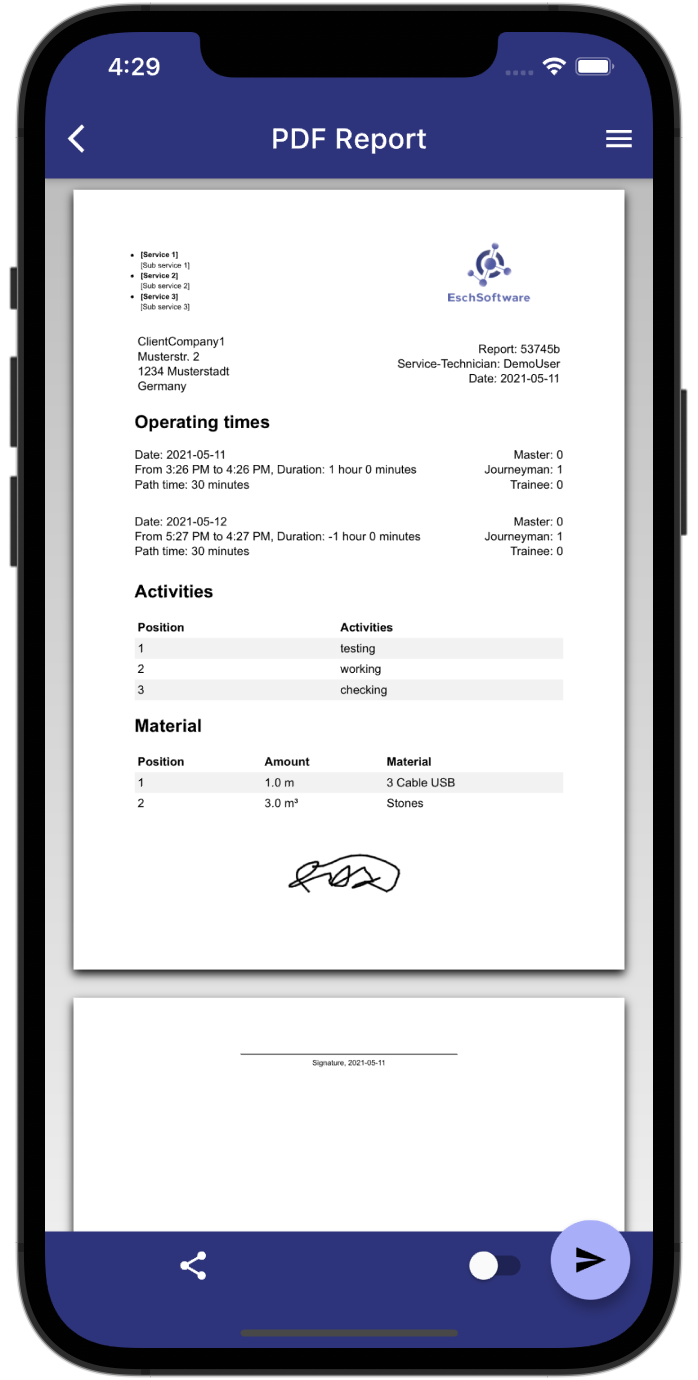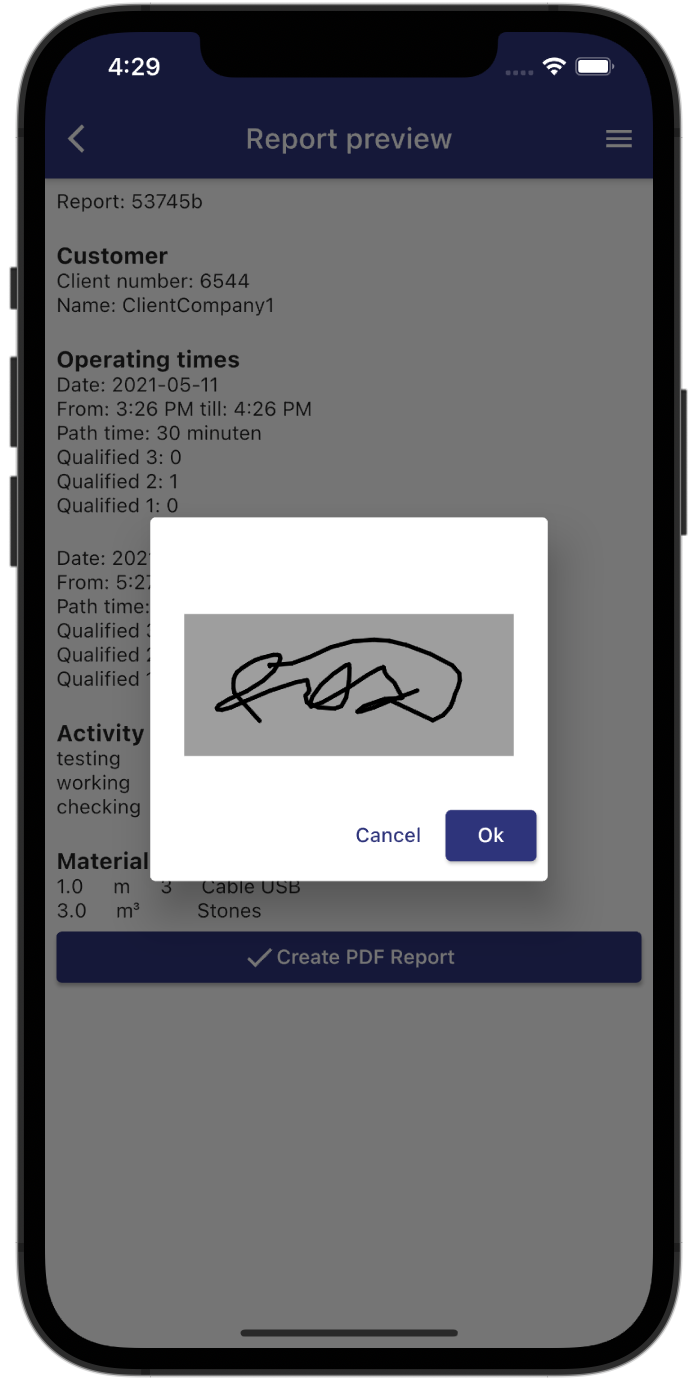 Sign workflow
Pdf preview page and optinoal pdf sign workflow if you enabled it in the settings.
Customise pdfs, materials and units.
Setup your reports in the pre configuration settings. Integrate your requirements and design.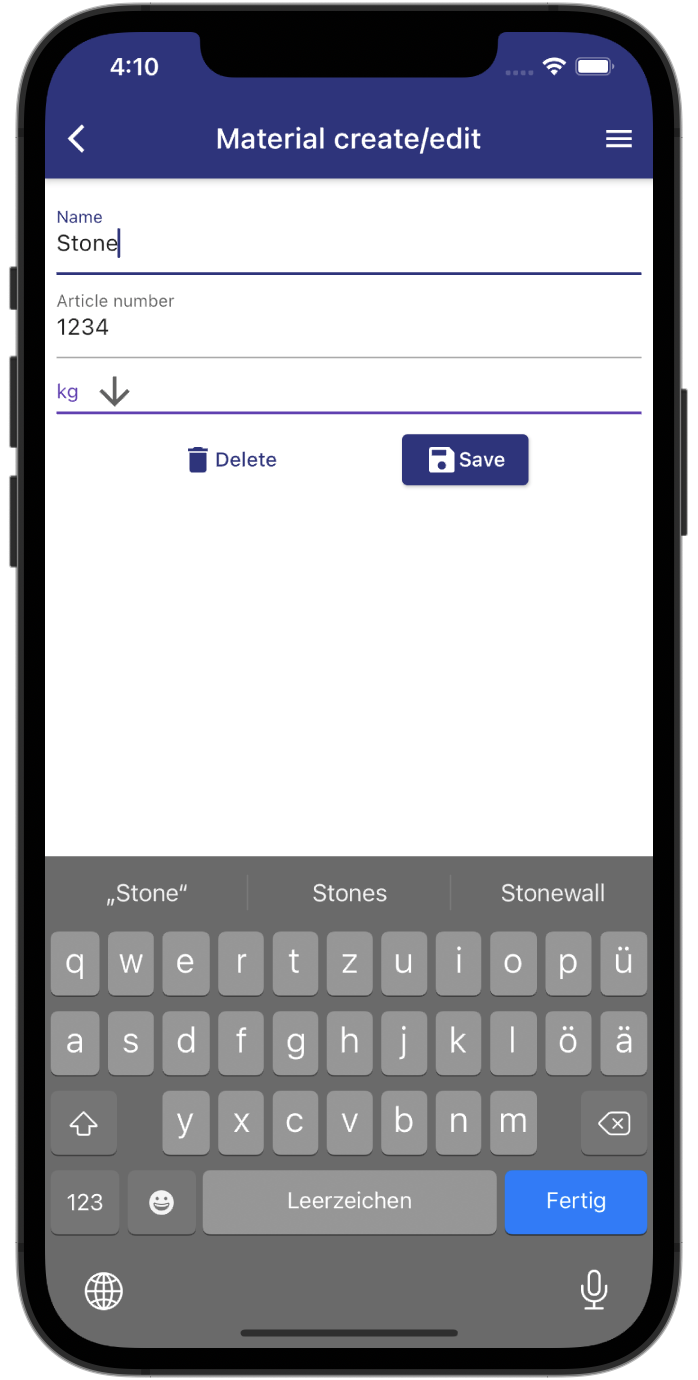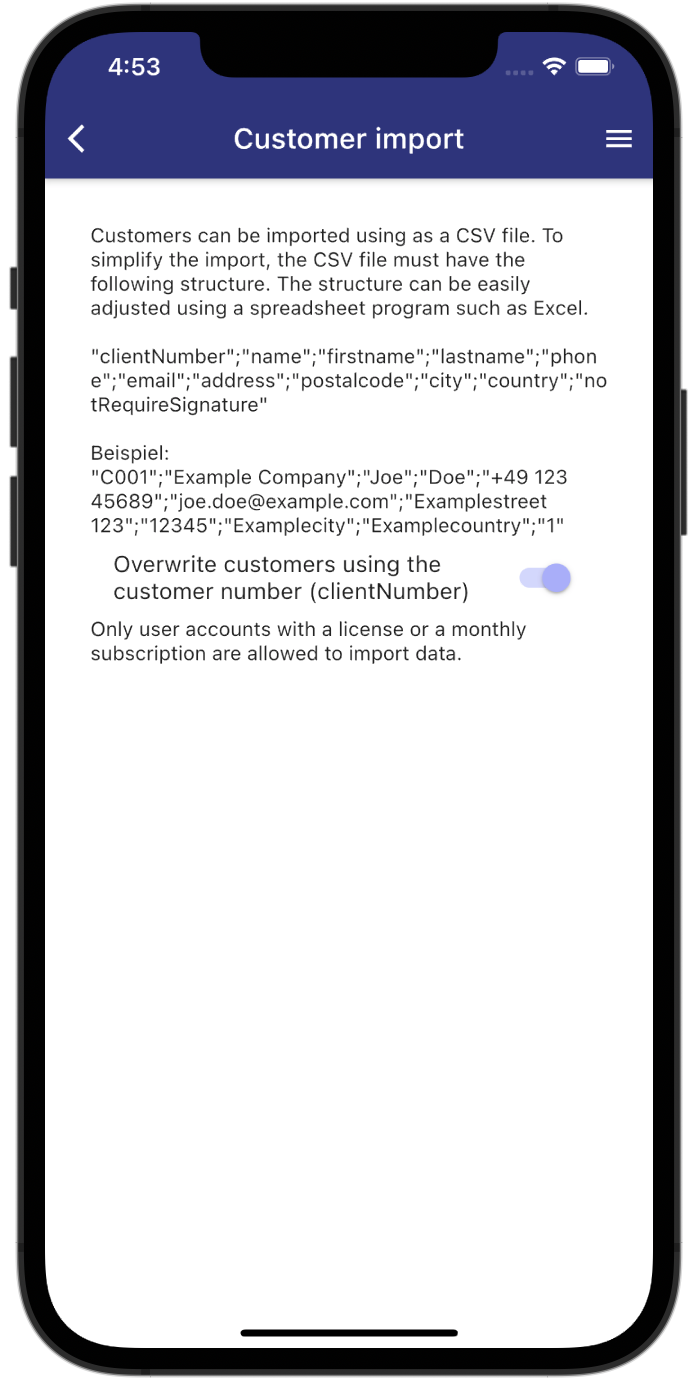 Import your customers and materials automatically.
Customers and material can easily be imported to ServiceZoid app using a CSV-File from other applications.

Ready to get started?
Sign up and test ServiceZoid for free. No installation needed! It's a browser app.
ServiceZoid Web